Introduction
Listing Pages are pages on Lofty-built IDX websites that display a certain selection of listings. This is one of the main reasons for your clients to visit your site so it is important that you know how to set up the best experience for your visitors. This article explains how to customize what listings are displayed and where when using a Listing Page.
When building a Listing Page, it has a built-in Listing Search block that cannot be removed.
Summary
Standard Listing Pages
The following are standard listing pages that are built into your website, but you can also add new listing pages.
Featured Listings
All Listings
Sold Listings (if applicable)
*IMPORTANT: You will be unable to remove any blocks on a standard "Listing" page. 
To edit one of these pages, simply navigate to CMS > Page Editor > Page Navigation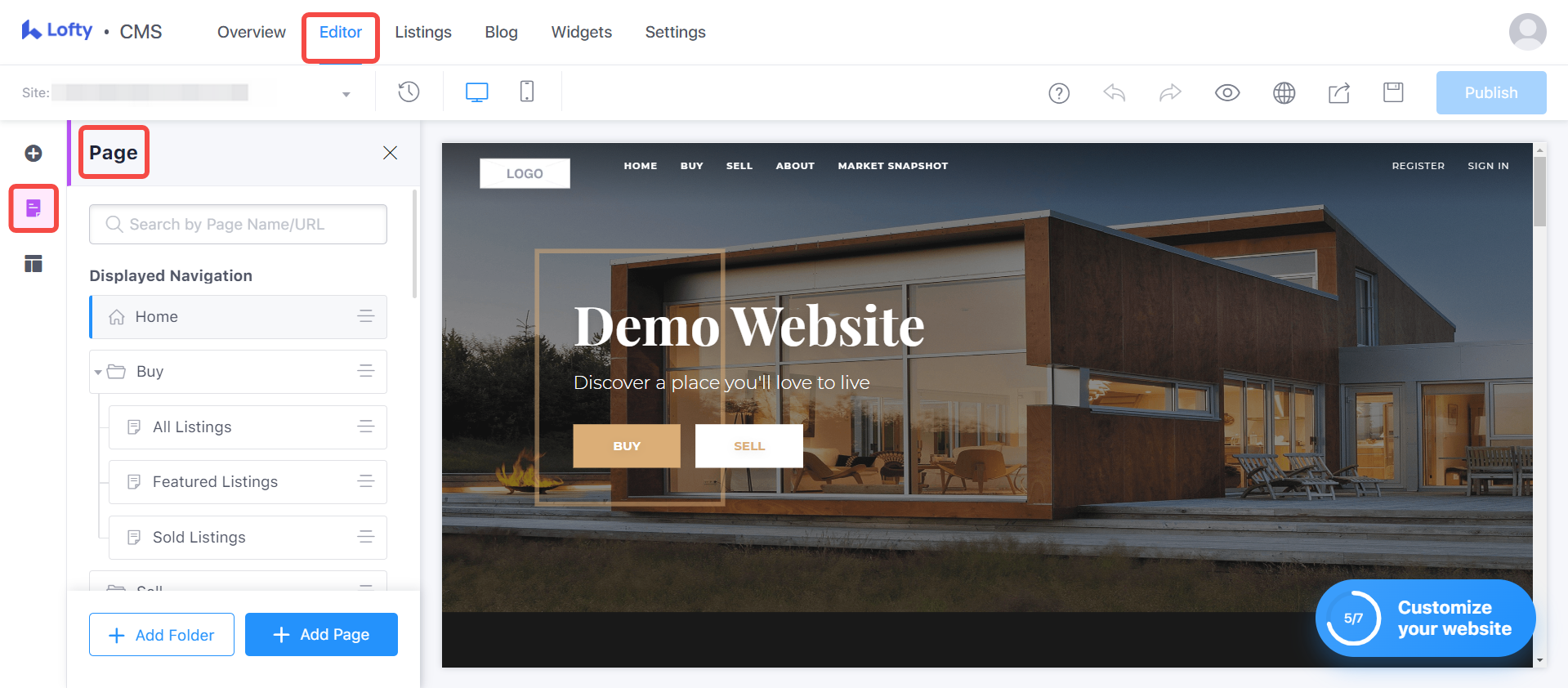 Choose the page >Edit applicable blocks: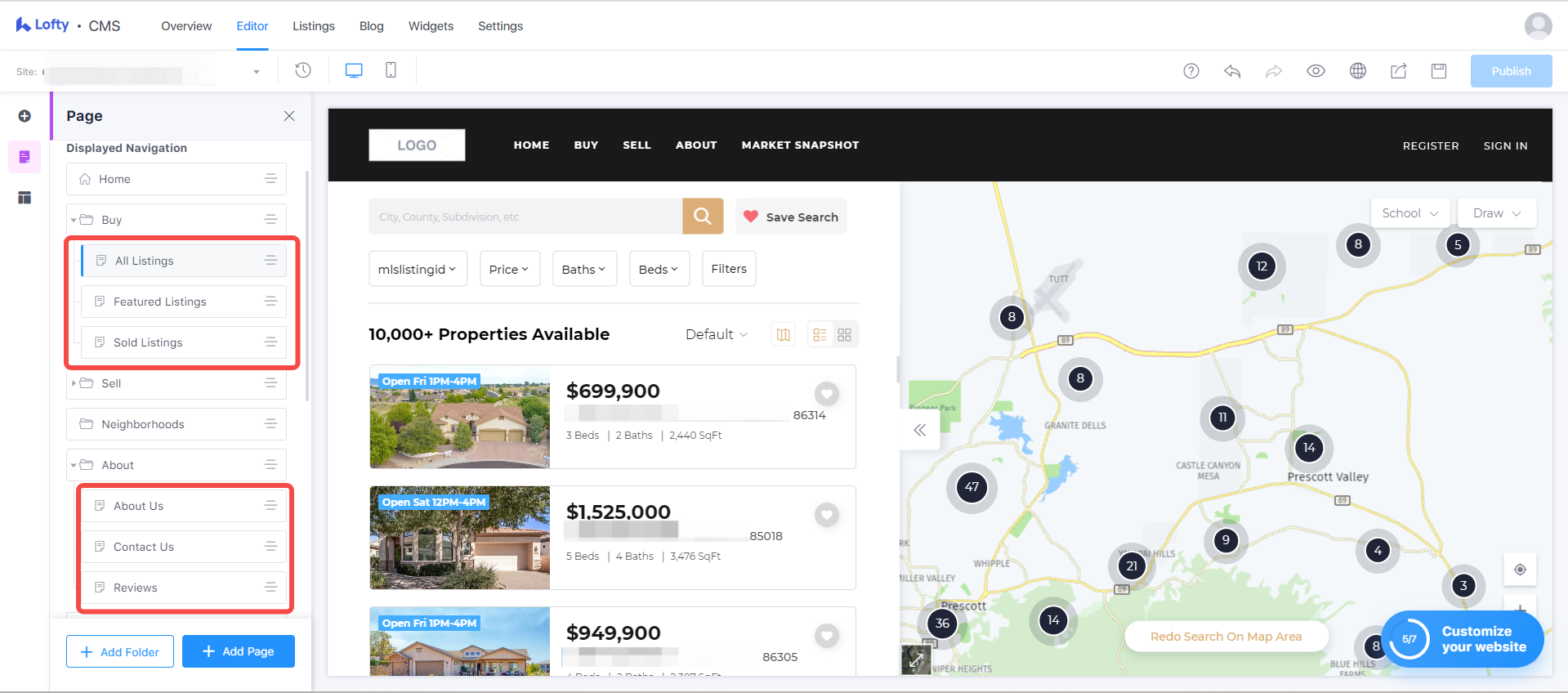 Add a New Listing Page
First, navigate to CMS > Page Editor > Page Navigation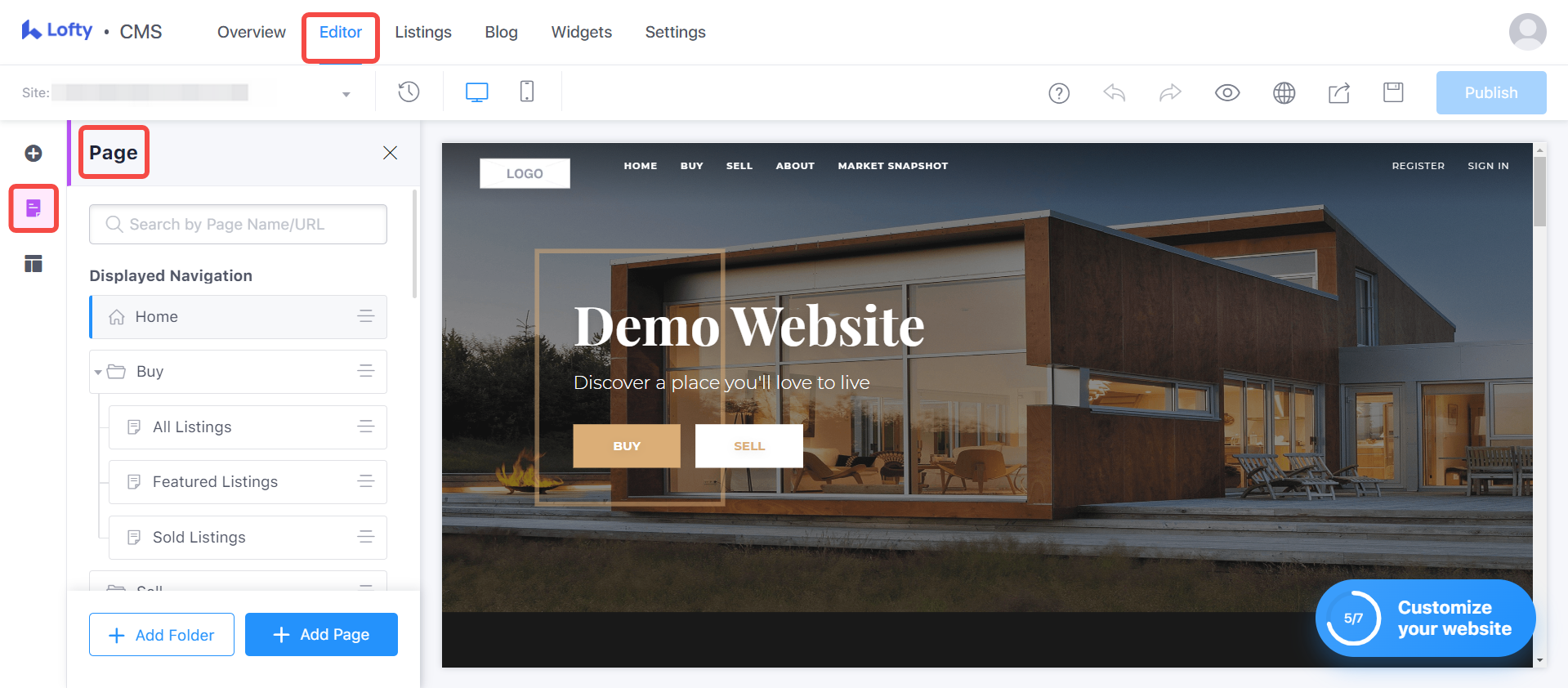 > + Add Page > Listings > Next:
Choose the basic page settings (name, URL, style, SEO) and then click Save when you are ready to continue: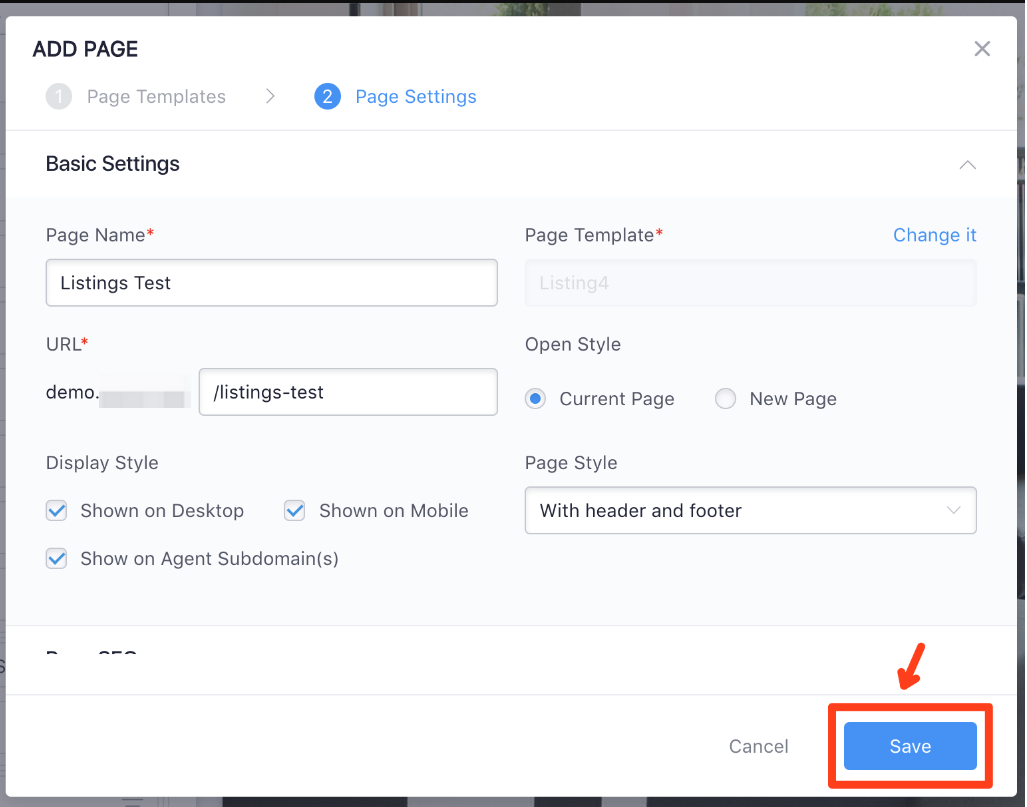 Editing a Listing Page
After creating a new listing page, you will then be presented with a page that looks like the one below.
*IMPORTANT: You can proceed to add new blocks if you would like, but please note that they can only be added ABOVE the listing block that is already present due to intentional page structure constraints. If you would like to customize this, consider building a custom page instead and adding listing blocks.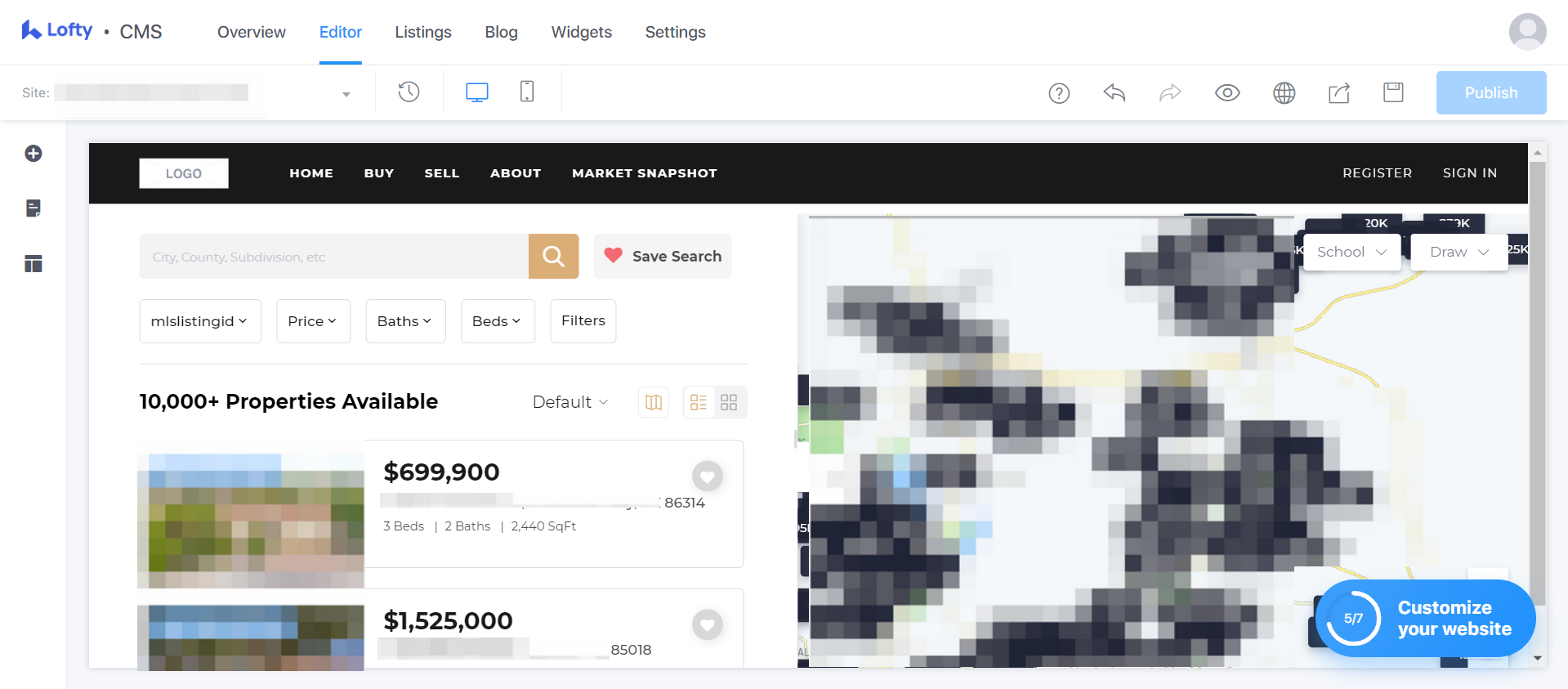 To edit the existing Listing Search block, click on the Edit icon within that block: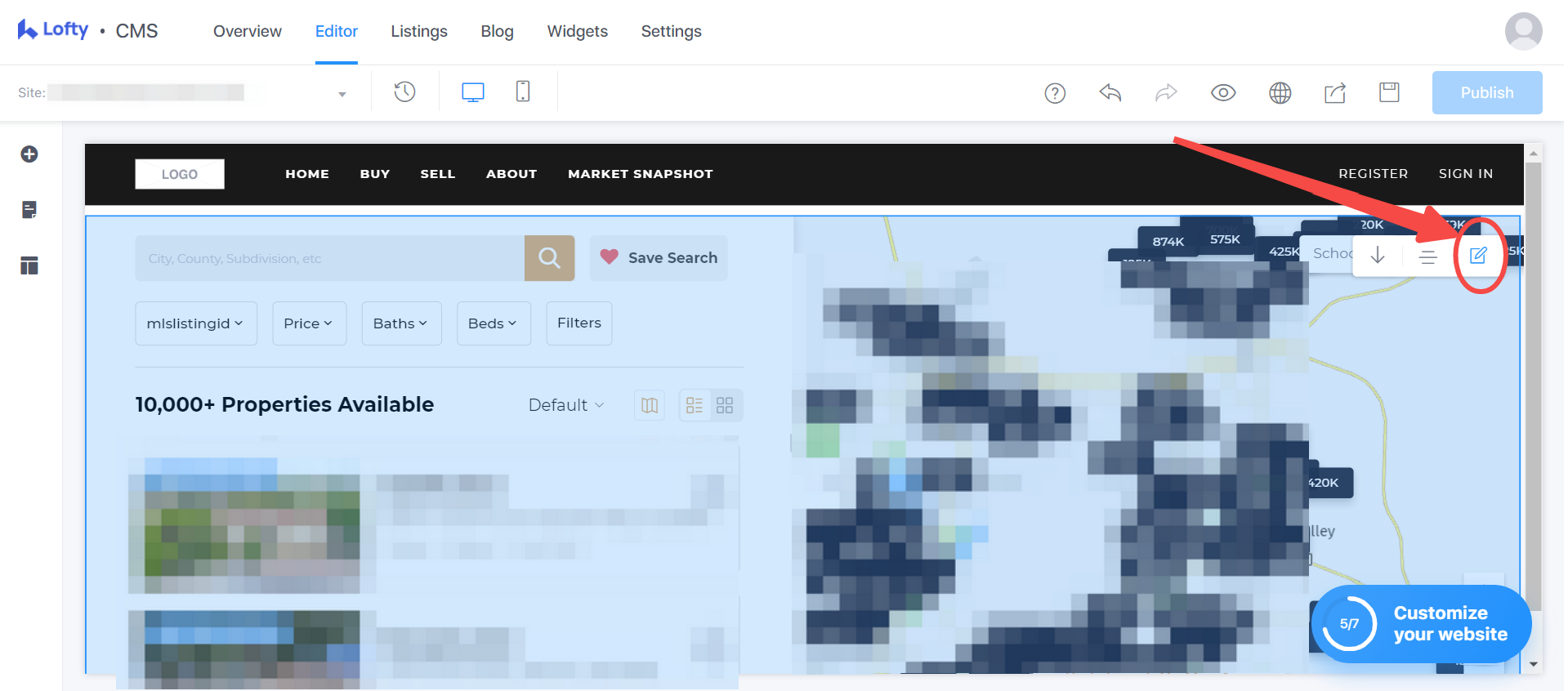 This block is similar to the other listing blocks (see Block Library) because it also includes a Listing Sort, but most of the settings are the same.
Questions?
If you have any questions regarding this topic or any others, please reach out to our Support Team via email at <support@lofty.com>, by phone at 1 (855) 981-7557, or by a chat with us through your Lofty CRM.