Introduction
BombBomb is a powerful video marketing tool that you can also utilize within the Lofty web app to send personalized videos to your leads. This article describes how to connect Lofty to BombBomb and the basics of how the integration works.
Summary
Sign Up for BombBomb
Before you can use BombBomb on the Lofty platform, you need to make sure you have a license. If you do not already have an account with BombBomb, you can learn more and sign up by using the following link:
Connection Steps
While logged into the CRM click on Settings > Integrations > BombBomb > Connect: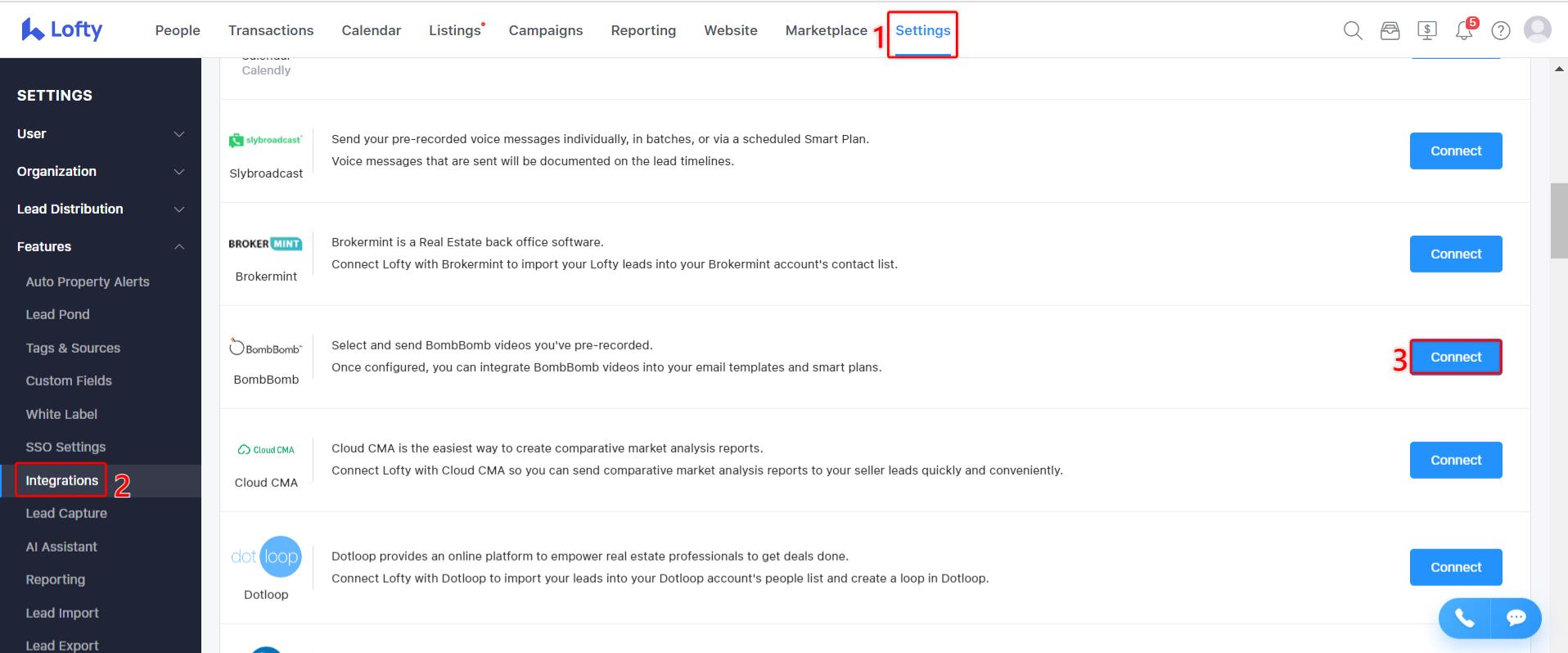 Once you click on Connect, you will see a BombBomb login window appear like the one below. If you do not see it pop up, check to make sure your browser is not blocking new windows/pop-ups, and then try again. Type in your BombBomb login credentials and then click Sign In.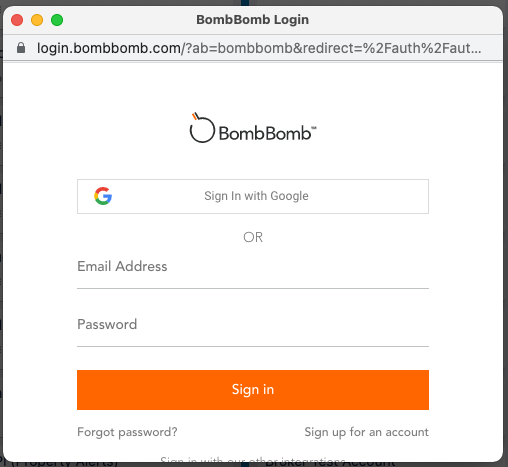 You will then be asked to give access to Lofty for your BombBomb account. If you would like to integrate Lofty to BombBomb, click Allow: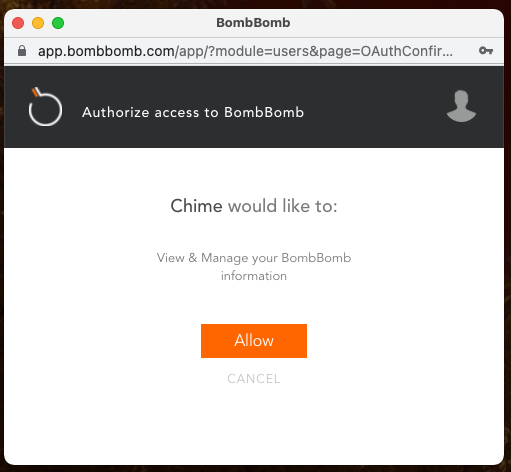 If BombBomb has integrated correctly, you will see it displayed at the top of Settings > Integrations > Existing Integrations:

Using BombBomb on Lofty
Within the Lofty web app (using BombBomb within the Lofty mobile app is not supported), navigate to anywhere that you can either send an email or build an email template. For example, the screenshot below is an email template accessible via Settings > Templates > Email > + Add Template.
Click on the BombBomb icon to open up the BombBomb video panel: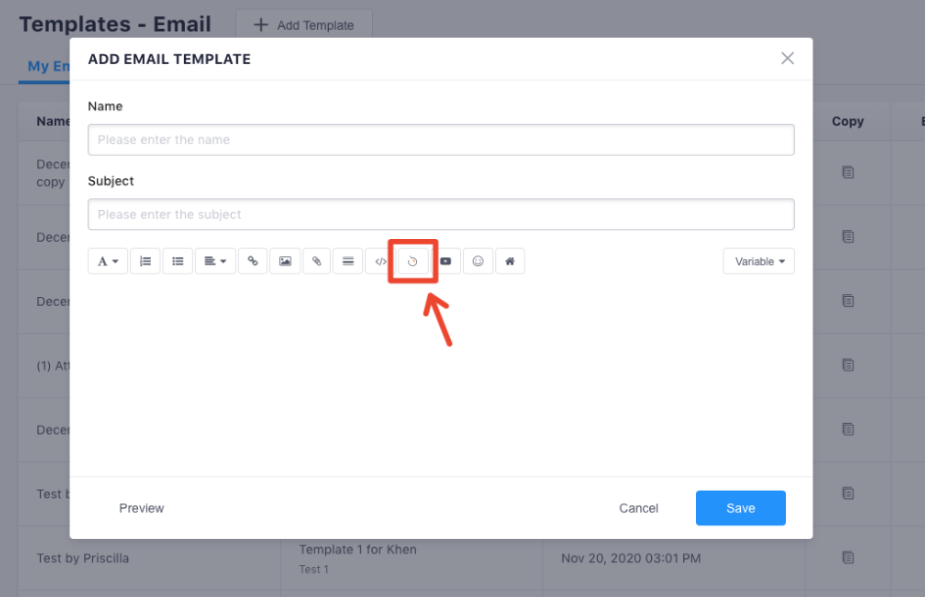 You will see the option to choose from an existing video in your library or you can record a new video if you would like: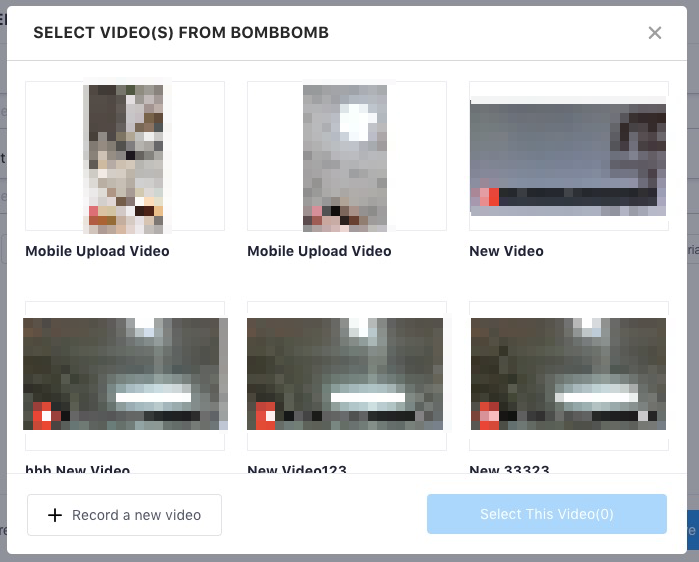 The video will then be inserted into your email as a clickable GIF that, when accessed by a lead, will open up via BombBomb. If you are saving it in a template or Smart Plan you can have it ready to go for future use, or you can send it out to individual leads as well!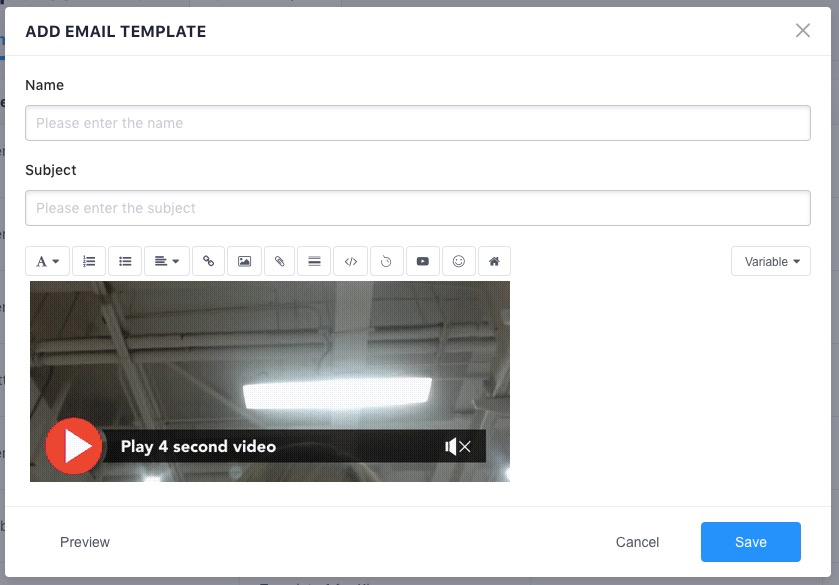 Questions?
If you have any questions regarding this topic or any others, please reach out to our Support Team via email at <support@lofty.com>, by phone at 1 (855) 981-7557, or by chat with us through your Lofty CRM.