Introduction
If you have a Lofty text package, you can send and receive text messages from leads. 
This article will review how to send and receive text messages with Lofty via desktop and the CRM mobile app. 
Summary: 
Sending Text Messages:
All text messages through Lofty will be sent from one of the virtual phone numbers set up with the dialer under settings> call/text settings> "my numbers".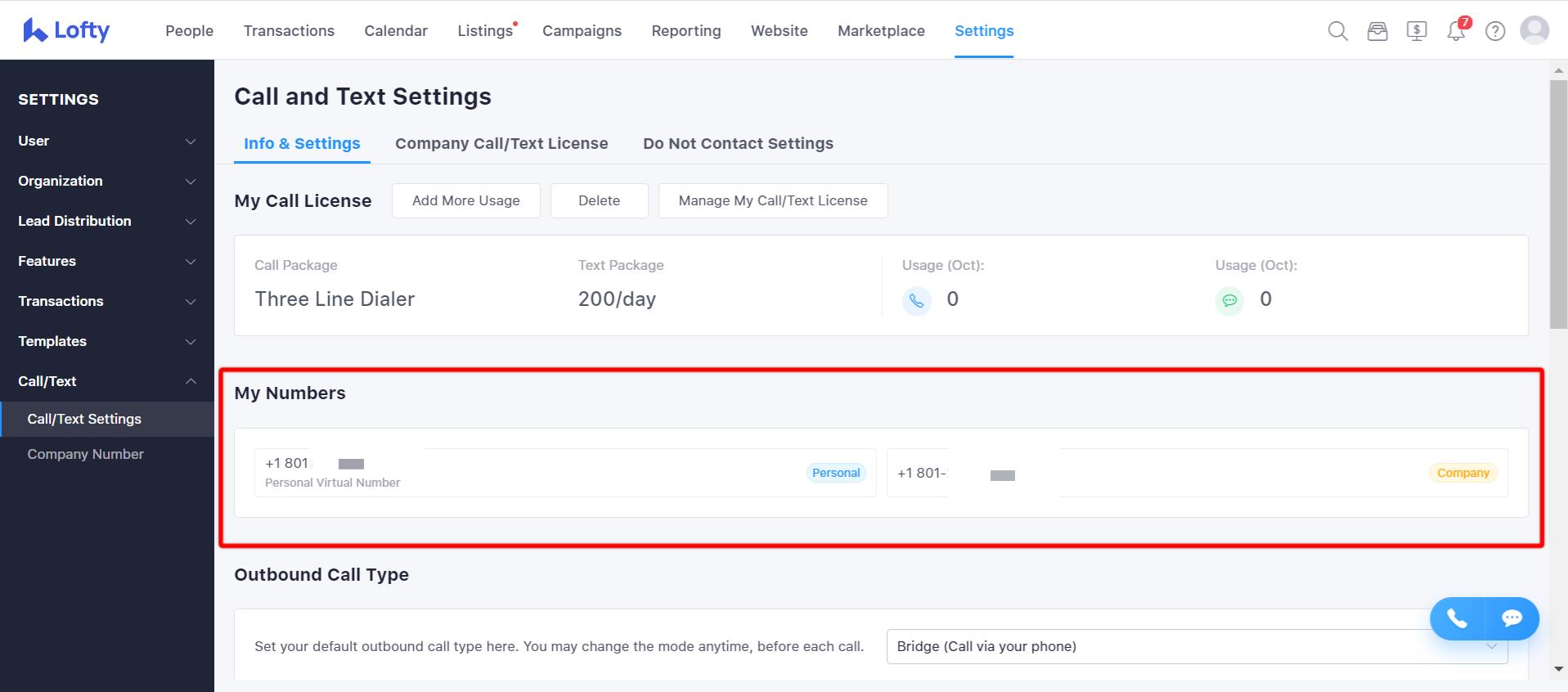 There is NOT an option to "mask" the virtual numbers. When you send text messages via Lofty, it will be from the virtual number selected. 
For more information on setting up virtual numbers, please see these articles: 
Getting Started with a Virtual Number
Sending Text Messages with Lofty (desktop)
To send text messages to leads from the lead profile click the "Text" option: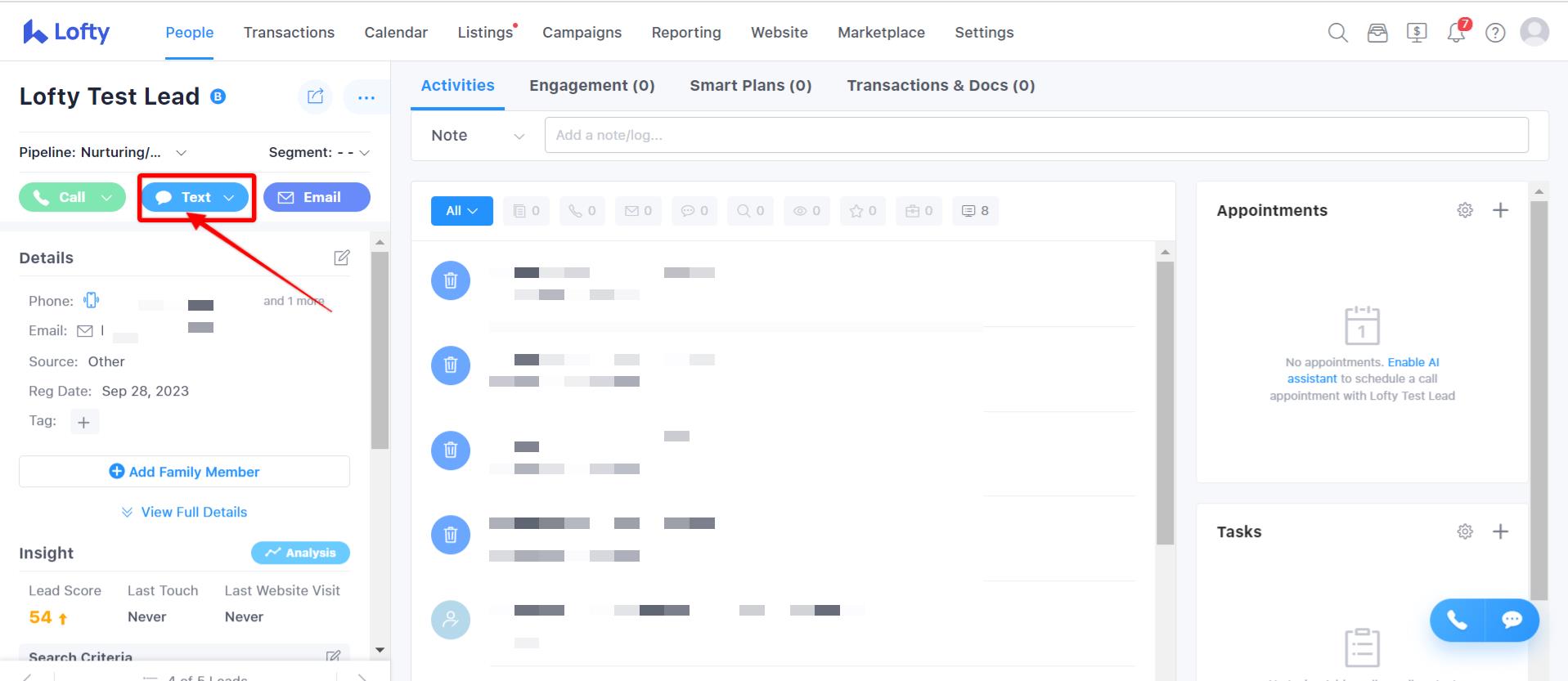 You can then compile your text message. Here is the option to select which virtual number the message will be sent from (if applicable): 

If you would like to take advantage of any text templates you have created as well as variables (learn more HERE) that can make the message more personal.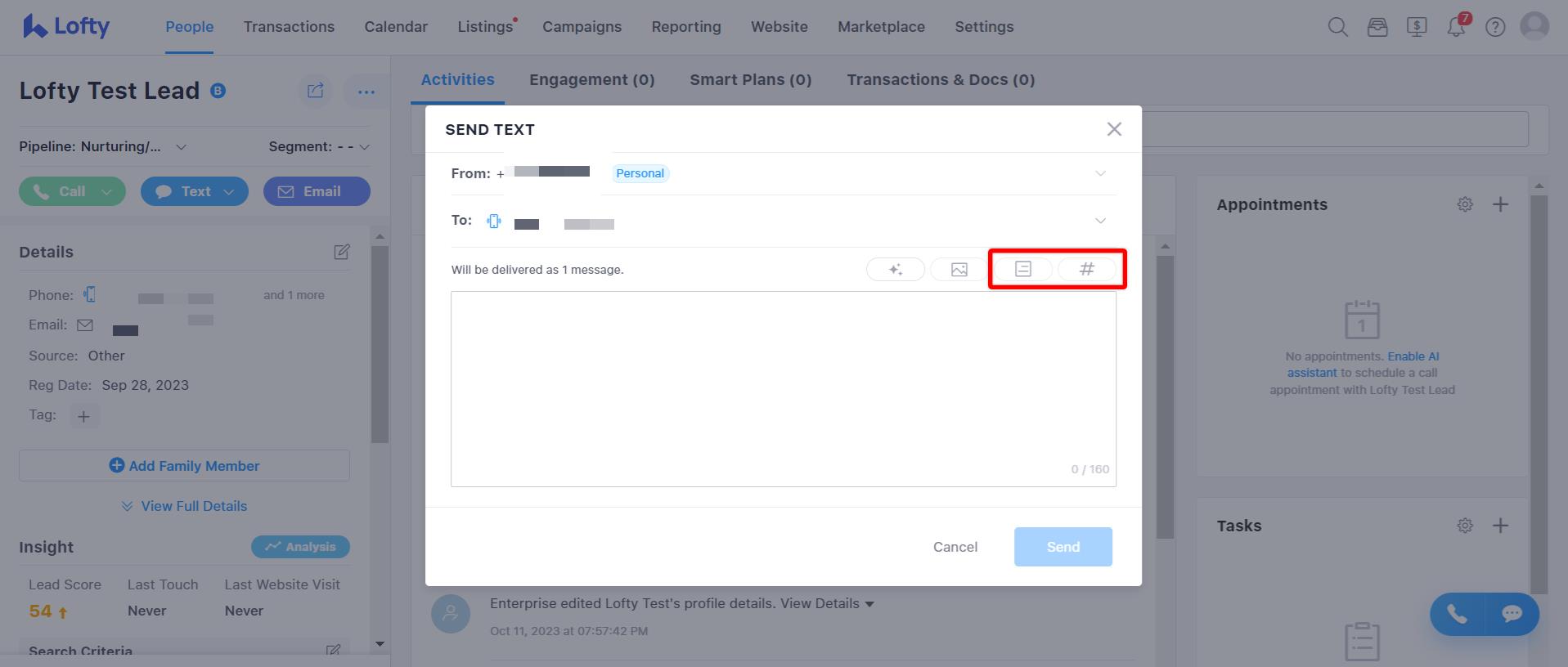 You also have the ability to send mass text messages to leads from the People page.
Learn More: Send Mass Emails & Texts
Receiving text messages from leads
Replies from the lead will appear in Lofty under the lead profile as well as your Lofty Workspaces.
You can also see a notification of the reply by clicking the bell-shaped icon and selecting "comms".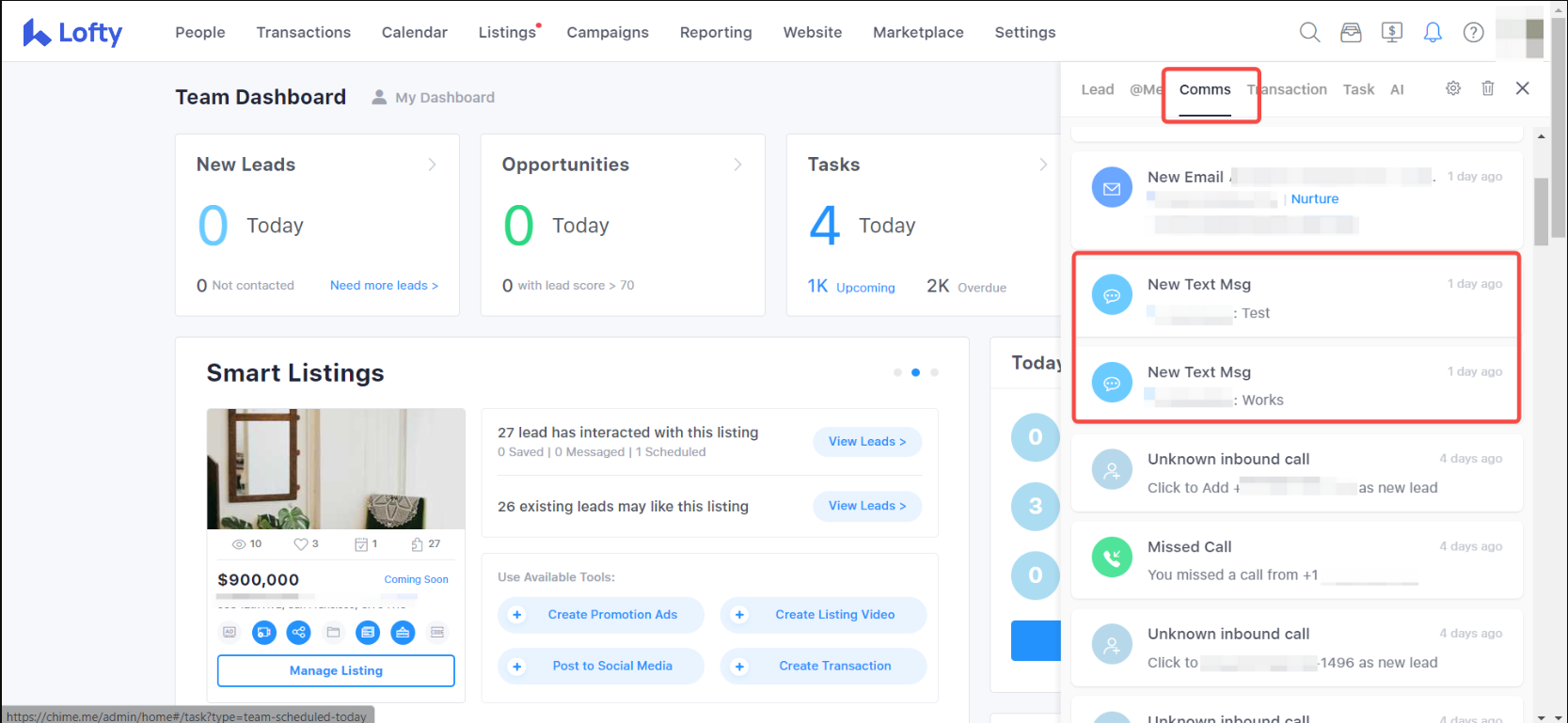 To receive a notification that you received a message on your mobile phone, enable the option "forward incoming text messages to another number".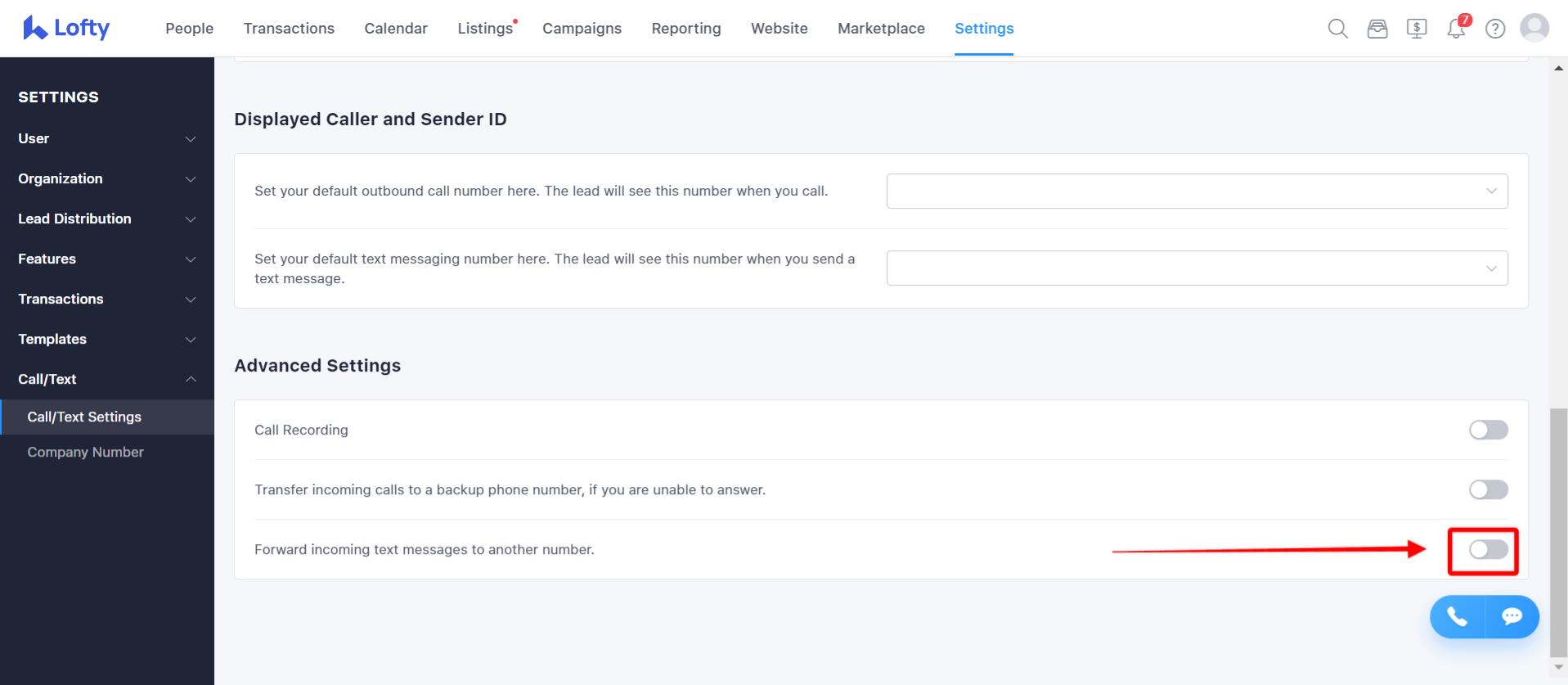 Please keep in mind, that this is not an actual message from the lead, it is only a notification that you have received a new text message.
See this article for more information: Call/Text Package Settings
Replying to Leads
  To reply to a text message start by clicking on the notification under the bell-shaped icon, it will automatically open the message in the Lofty Workspaces where you can reply.
The same options will be available to select which number to text from, insert variables, and text templates.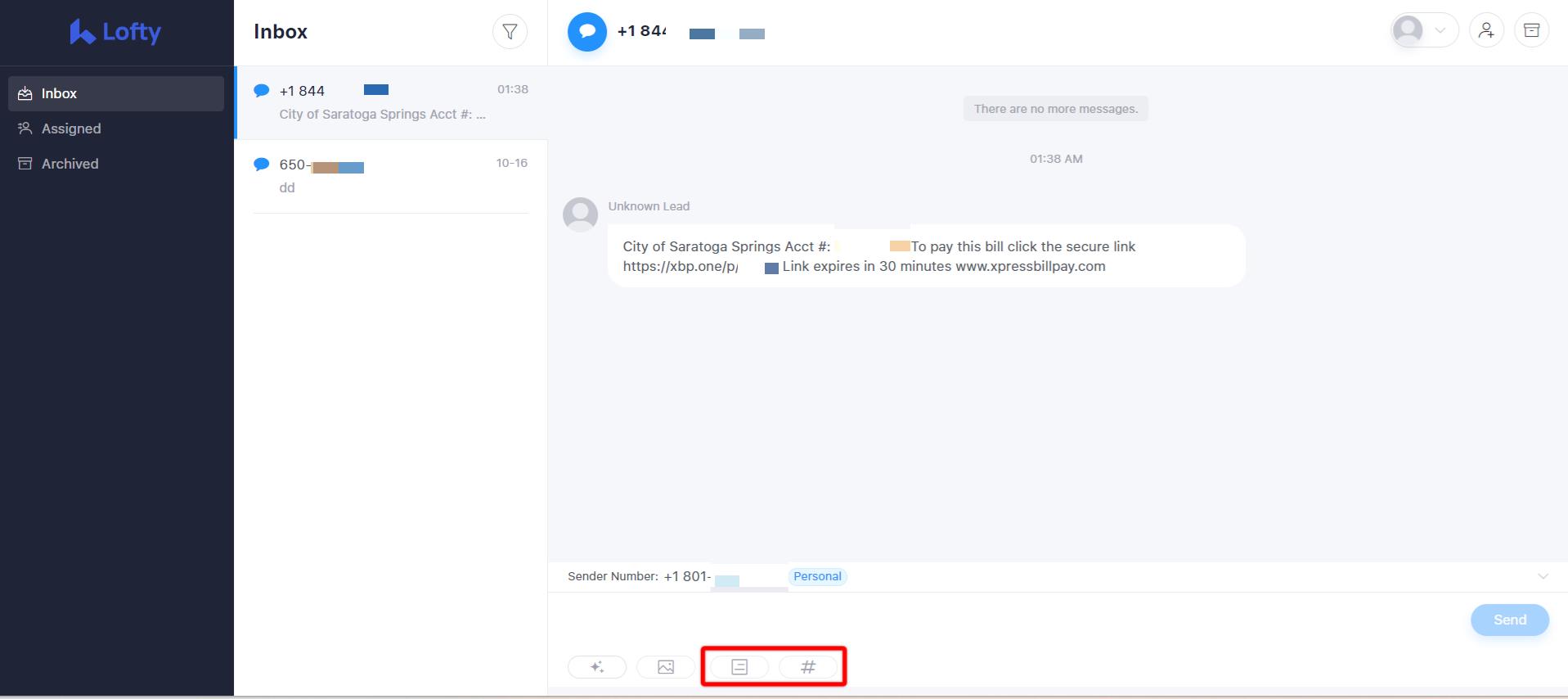 If you would like to reply to a message you cannot find in your notification icon, all other text messages are here in the Workspace inbox.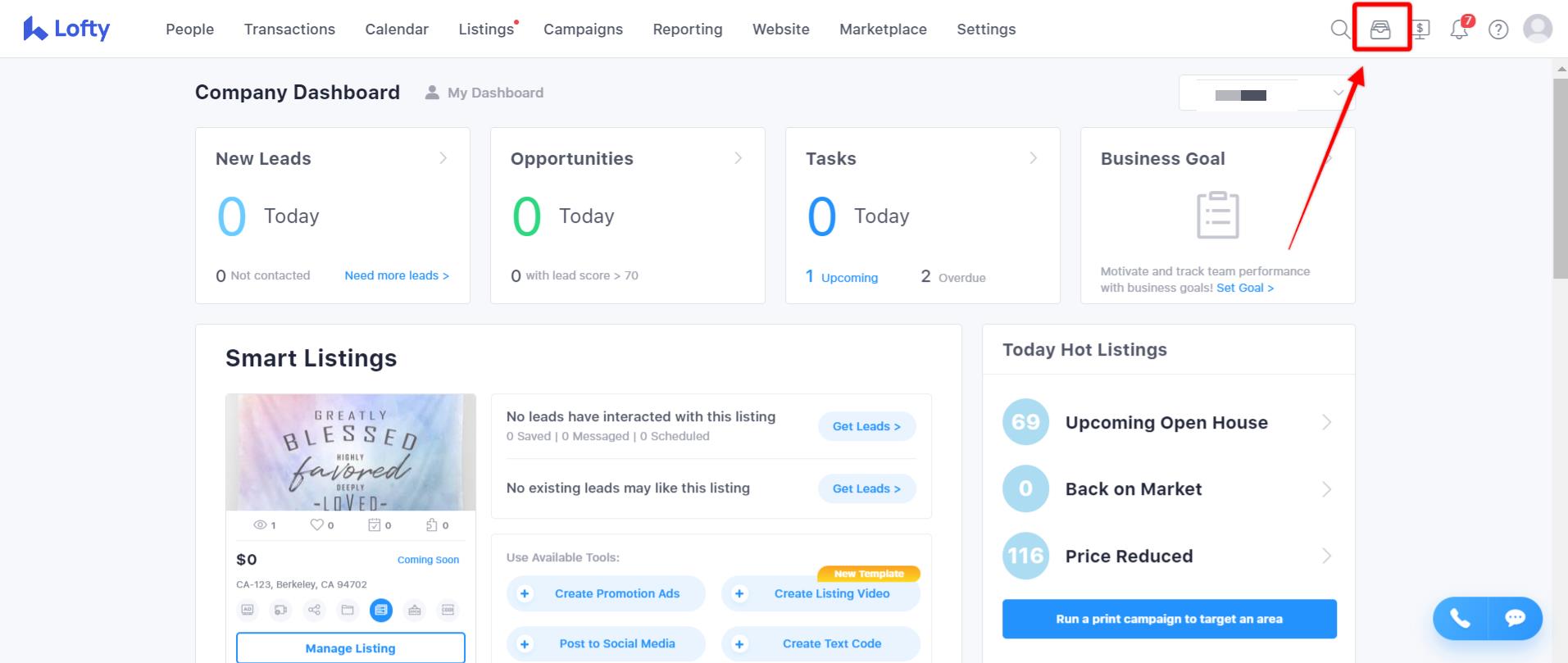 Texting with the Lofty CRM mobile app
To send text messages through the Lofty CRM mobile app, start by selecting the lead you want to text, then tap on the messaging icon: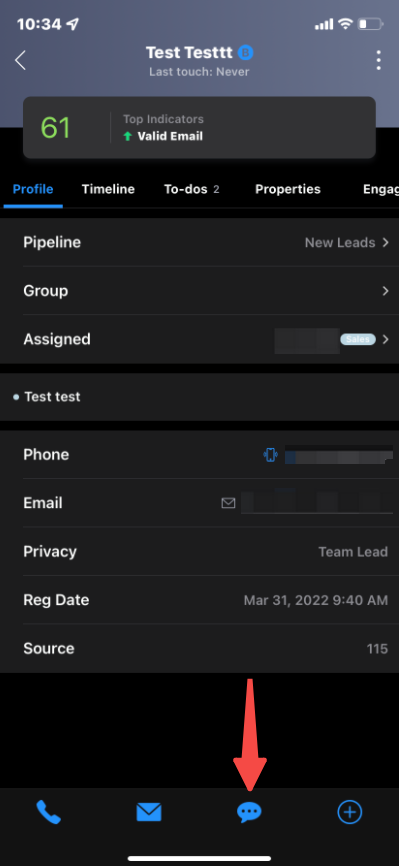 Be sure to check which number the text message will be sent from. There will be an option to select your virtual phone number, company number, or personal mobile number.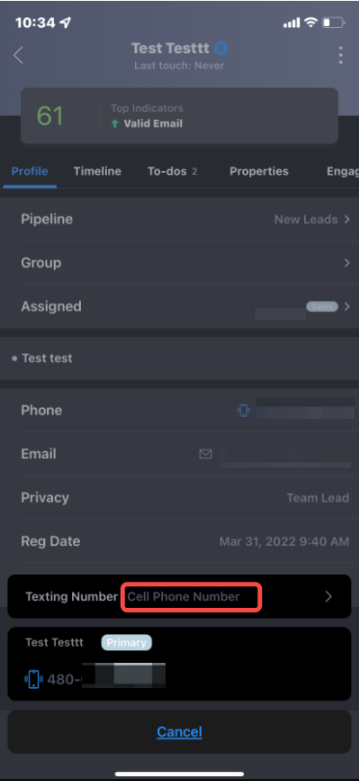 Tap the phone number to select and the phone number selected will have a check mark.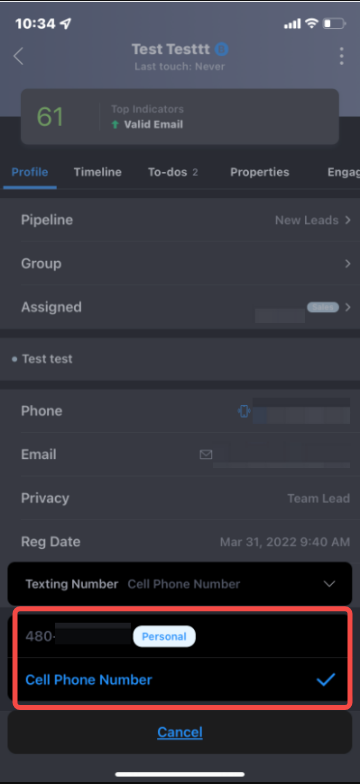 *Please note that if the text message is sent from your personal mobile number, it will not be recorded in Lofty.
Questions?
If you have any questions regarding this topic or any others, please reach out to our Support Team via email at <support@lofty.com> or by phone at 1 (855) 981-7557.