Introduction
*IMPORTANT:
This feature is only available for clients who have ordered New AI Assistant Premium Package or New AI Assistant Enterprise Package.
This tool is intended to allow your AI Assistant to be added to Facebook Messenger and help handle conversations via that channel, in addition to responding via the IDX website and text messages. With this feature, you can connect
one
of your Facebook business pages with the Lofty AI Assistant. When Facebook users attempt to talk to you via your page using their messenger account, the AI Assistant will respond and attempt to capture their contact information and specific interests. Facebook Messenger can be embedded easily into other sites, so this is another way to potentially add the AI Assistant to other websites.
Summary
Setup & Settings
Navigate to your CRM > Settings > AI Assistant > Facebook Messenger Settings. Click on "Continue with Facebook."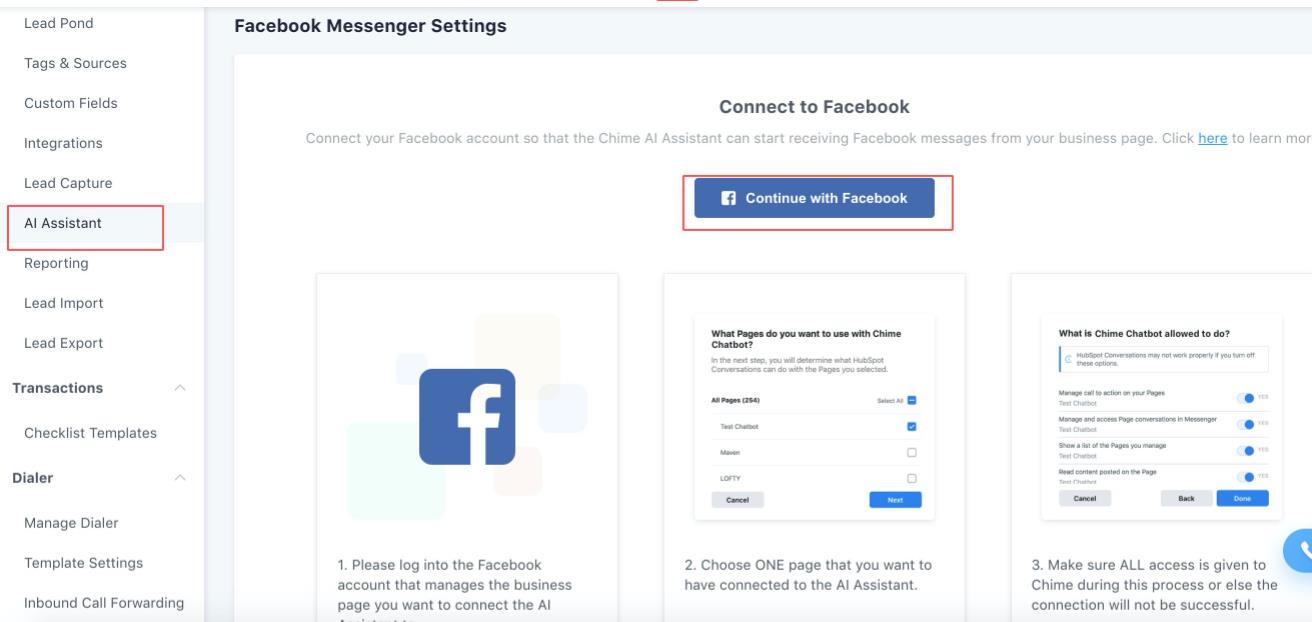 A new window will pop up and ask you to log into your Facebook account. If you are already logged in, you will be given the option to choose the Facebook business page that you would like to connect to the AI Assistant. Select the page and then hit "Next":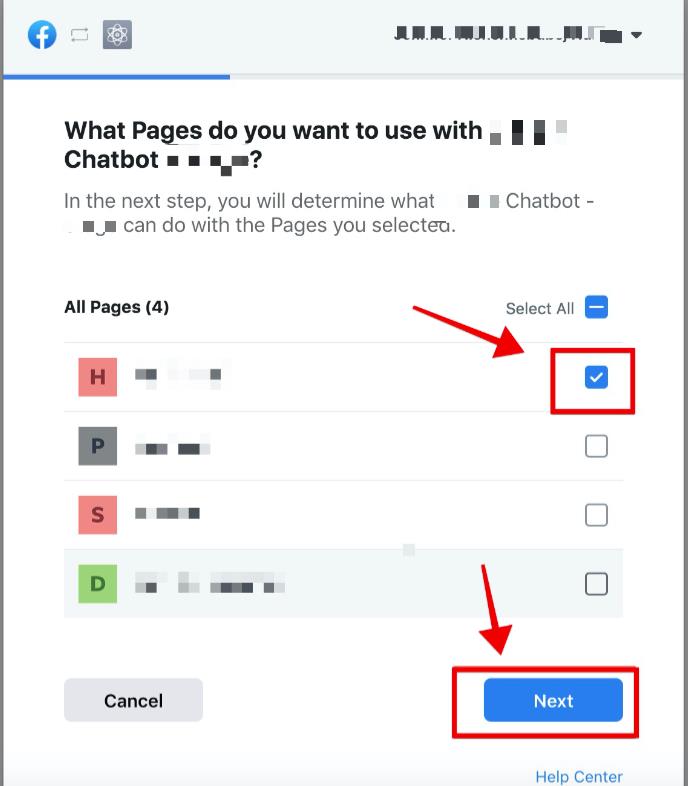 Next, choose "Yes" for all the permissions presented. The AI Assistant needs these permissions enabled in order to send and receive messages to those who contact you via Facebook Messenger.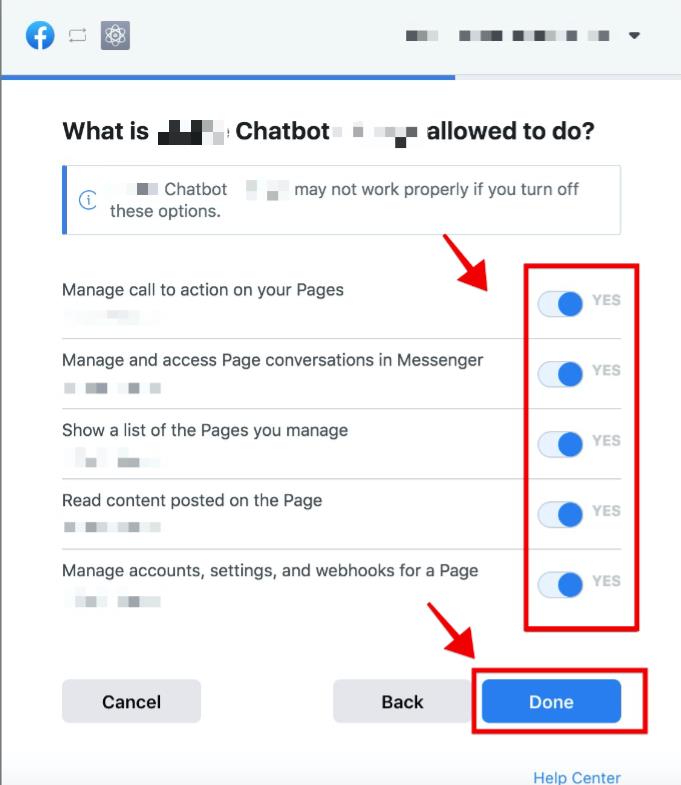 Once your page is connected, you will see it appear under Facebook Messenger Settings: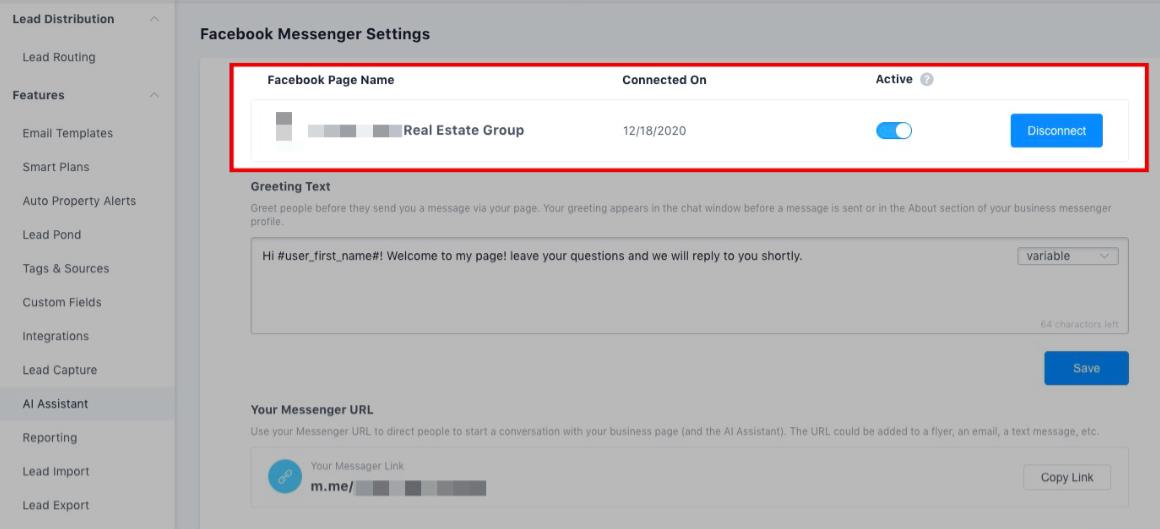 *IMPORTANT: Please note that the AI Assistant can only be applied to one page and this Facebook page can only be connected to one Lofty account in order for this to work correctly.
You may want to customize the greeting text that will appear when someone clicks on the "Send Message" button on Facebook. This is where that text will appear: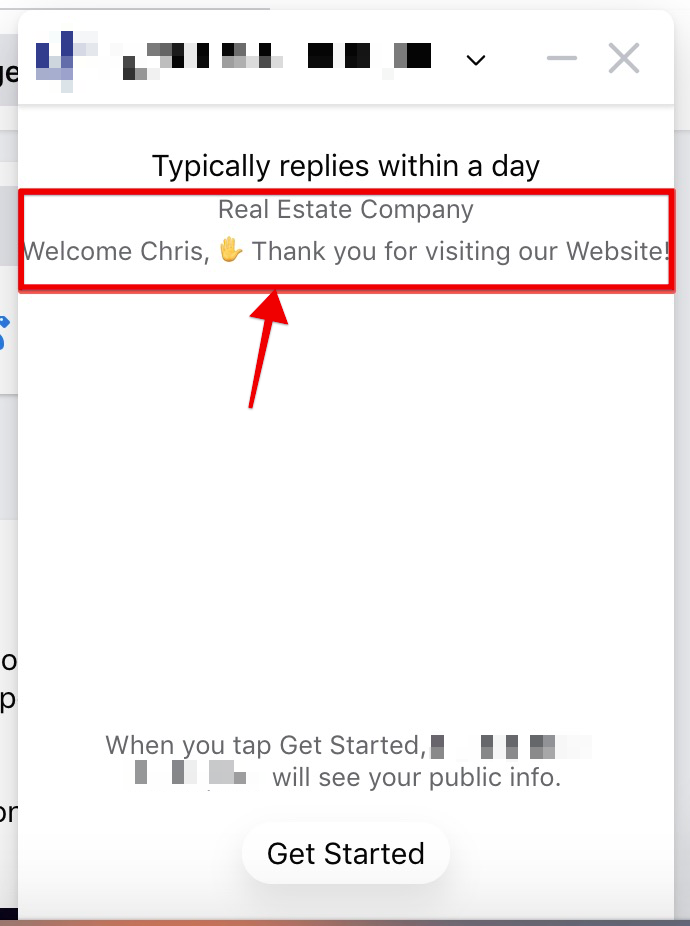 And here is where it is edited in the settings: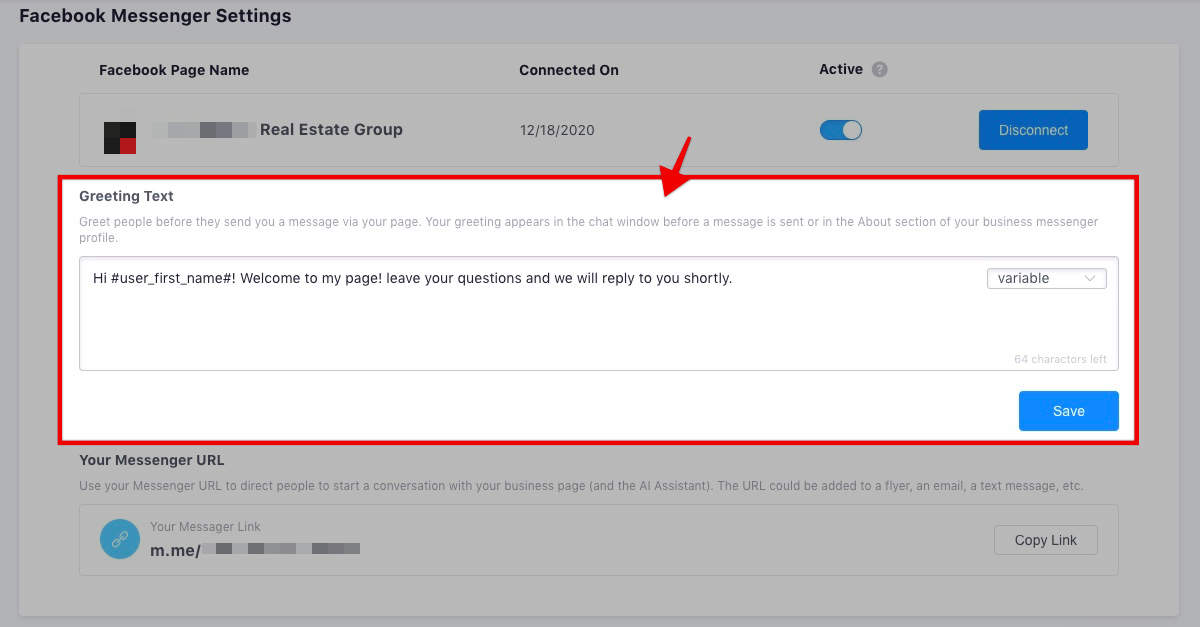 Also on this page, you can do the following:
(a) Activate or deactivate the page. This will deactivate the AI Assistant temporarily if you are available to answer messages directly, for example.
(b) Disconnect your Facebook page from this account
(c) Copy your Facebook Messenger URL that you can use to distribute. When clicked, it will trigger a conversation with your AI Assistant via Facebook Messenger.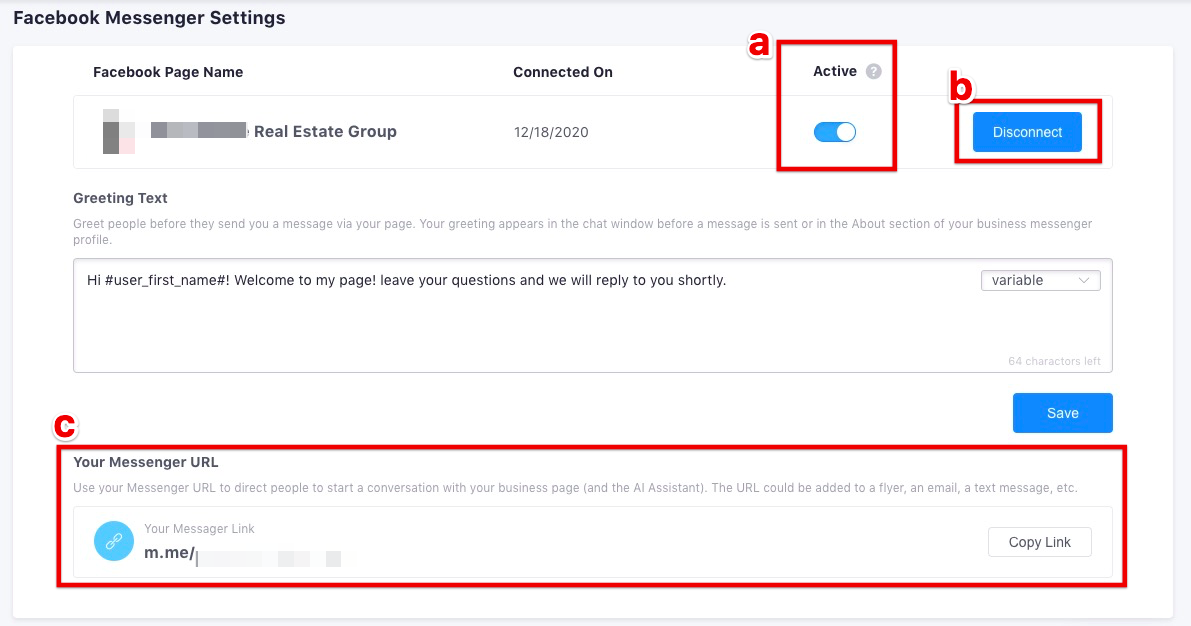 To make sure everything is set up and ready to go, you will also want to make sure that your Facebook page is ready. Please make sure the CTA (Call To Action) type on your page is set to "Send Message" and not a different type. Here is what the "Send Message" CTA looks like on your page: 

How It Works
After you connect the Facebook page to the Lofty AI Assistant and make sure it's marked as "Active," the AI will respond to Facebook visitors if they click the message button on your Facebook business page. 

Once they start a chat, they will have to click on the "Get Started" button in order for the AI Assistant to actually trigger the conversation: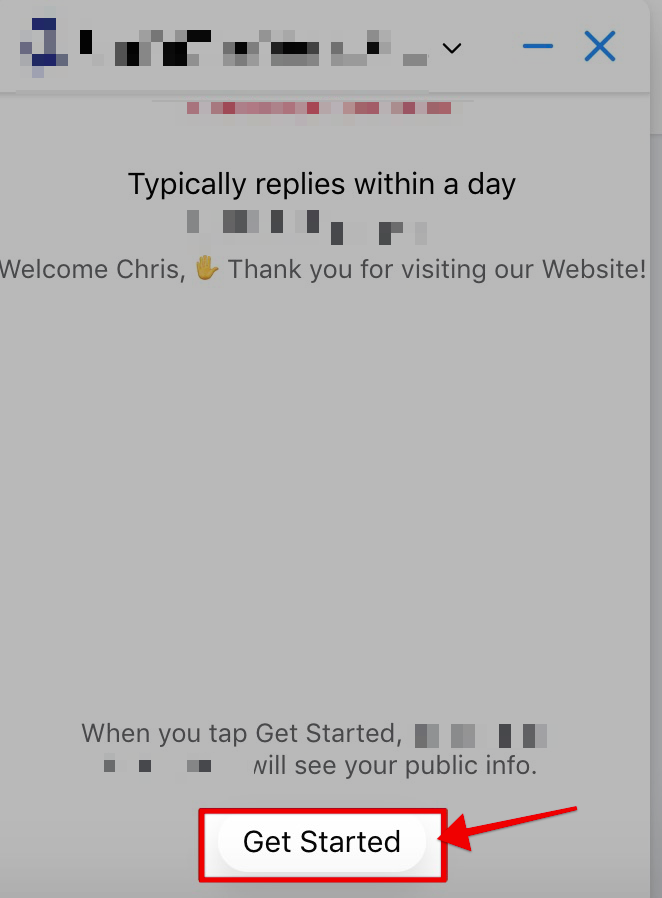 During the conversation, the AI Assistant will try to obtain the visitor's contact information as well as qualifying details, such as whether they want to buy, rent, sell, price range, location, beds/baths, etc.
Any leads captured will be added directly to your Lofty CRM and can be found by filtering by the following:
Source

: Facebook

Tag

: Facebook Messenger
The qualification process is similar to what would be seen when a lead chats with the AI Assistant via your website or via text message: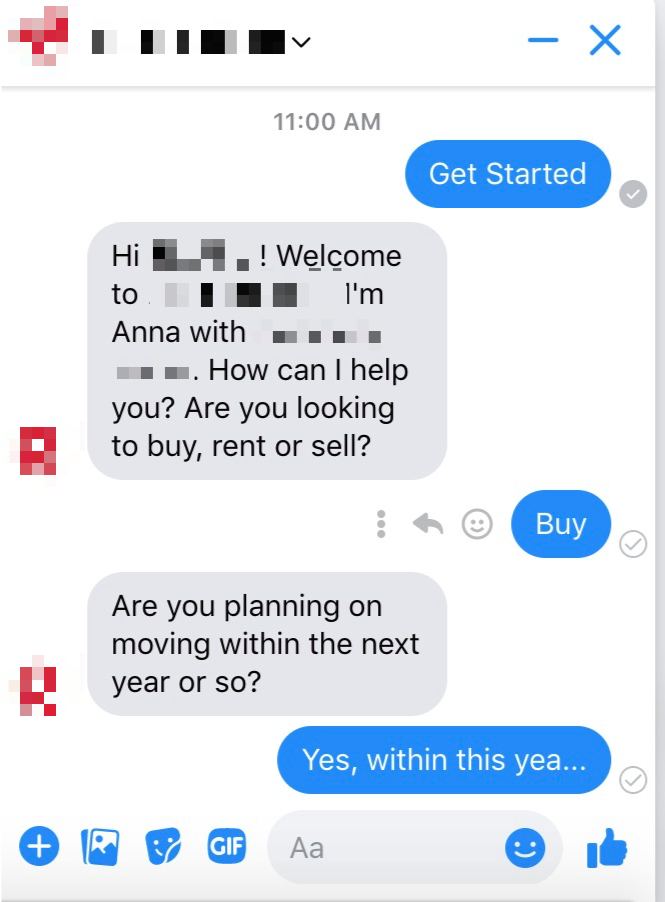 FAQs
Can I monitor and take over conversations that are happening with this function?
Yes. You can access the AI Assistant conversations either on the desktop: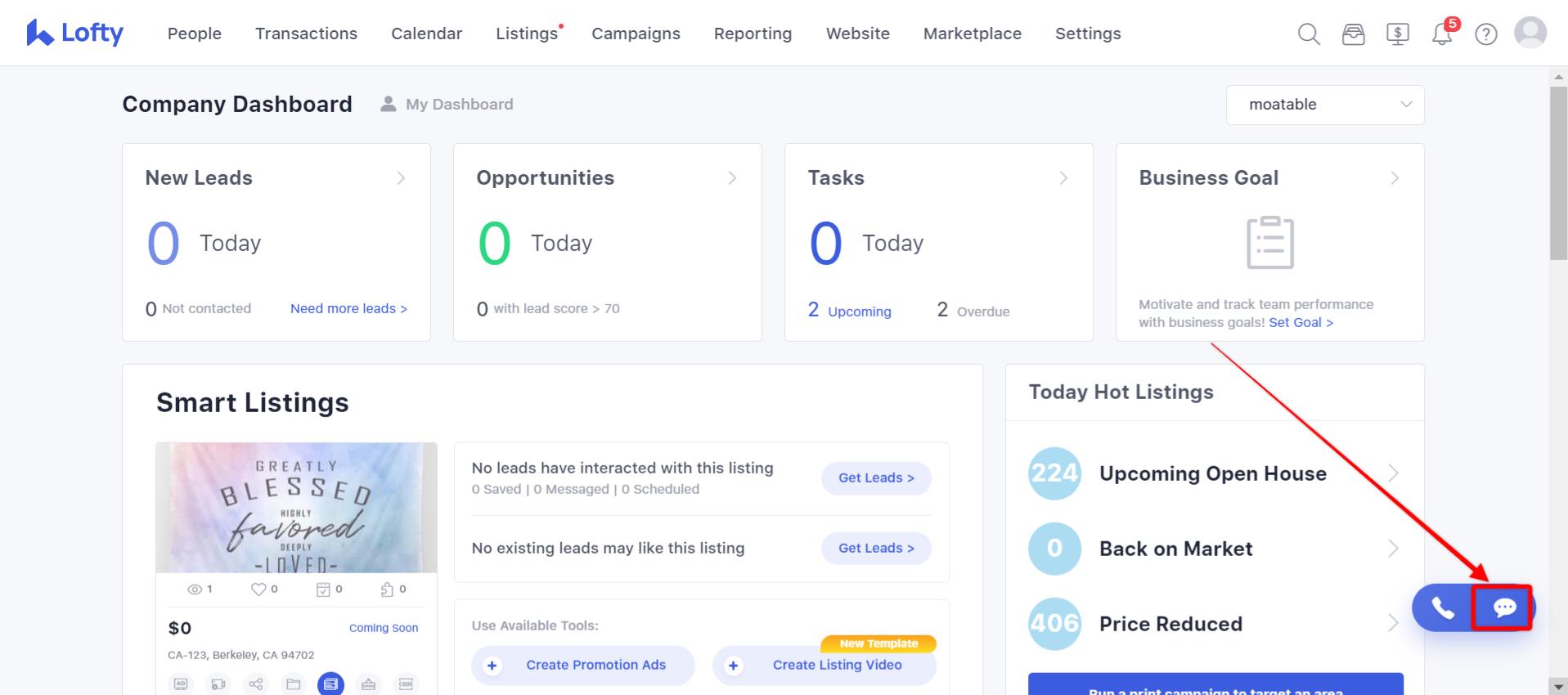 Or mobile: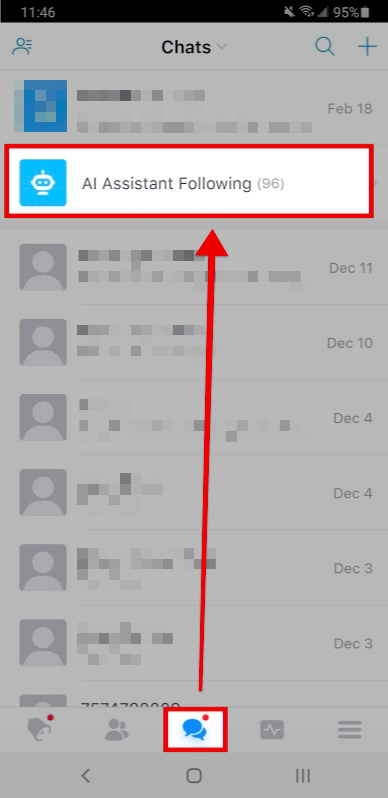 For anything that is triggered via Facebook Messenger, you will see a "Facebook" label on the conversation: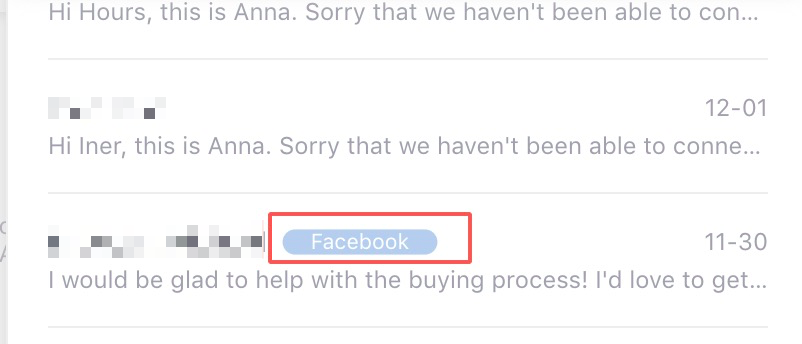 During the AI conversation with Facebook visitors, you can either to talk to visitors directly via your Facebook page messenger or via the Lofty chat list (screenshots above). When you take over the conversation, the AI will stop responding and your messages and qualifying the lead. At the present time, there is no option to re-enable the AI Assistant if you have stopped the conversation.
What if I accidentally removed the permissions from the AI Assistant on Facebook?
Log into your Facebook account, go to THIS URL, or Go to Facebook > Settings > Business Integrations. In the Business Integration list, find "Lofty Chatbot" and click on "View and Edit." When the pop-up appears, make sure all the permissions are turned on for the page you would like to use with the AI Assistant.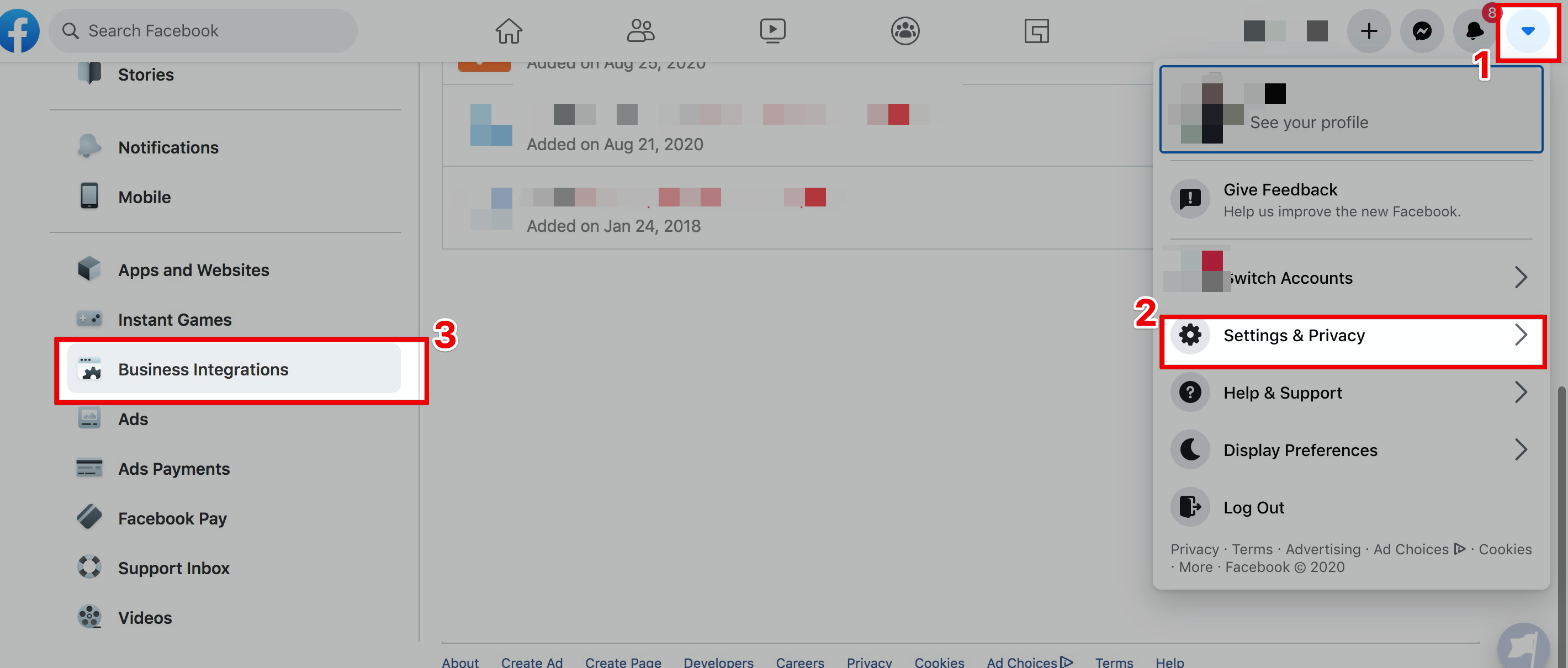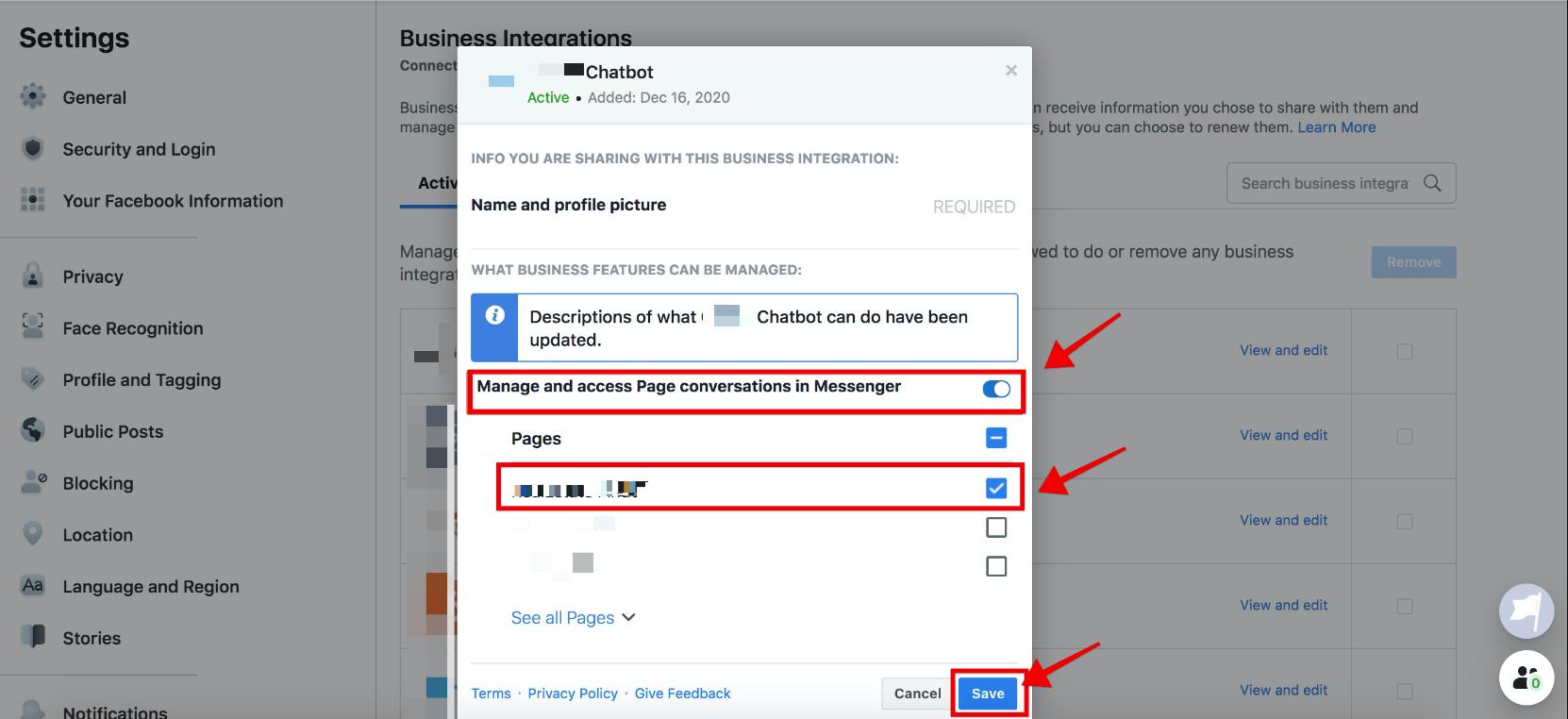 Can I cancel this function addition if I no longer want to use it?
During the beta stage, participants can simply disconnect their Facebook page. When the feature is live for all users, it will no longer appear in the settings of beta participants who have disconnected their Facebook pages.
After the feature is live for all users, there will be a box that can be checked/unchecked to "Include the Facebook Messenger Add-On" and then the added feature to your AI Assistant will be canceled as of the following month.
Do responses from leads count as "Engaged Leads" as far as AI Assistant usage is concerned?
Yes, if the AI Assistant is able to capture contact information then the conversation will count as an "Engaged Lead" towards AI Assistant usage.
Questions?
If you have any questions regarding this topic or any others, please reach out to our Support Team via email at <support@lofty.com>, by phone at 1 (855) 981-7557, or by chat with us through your Lofty CRM.