Introduction
SEO stands for "search engine optimization." It is the process of getting traffic from the "free," "organic," "editorial" or "natural" search results on search engines.
Your Lofty site has been built using SEO best practices but there are things that you can be doing to help increase site validity and reputation in the eyes of Google. Remember, SEO is a marathon, not a sprint! You must be consistent with your efforts over long periods of time in order for SEO to be improved and harnessed as a tool. SEO is about building your relationship with search engines as a valuable and reliable website and resource.
Summary

This article will review a few important ways you can begin your SEO journey with Lofty websites.
Add Unique Meta Data to Every Page on Your Website
A "meta description" is a snippet of up to about 155 characters – a tag in HTML – which summarizes a page's content. Search engines show the meta description in search results mostly when the searched-for phrase is within the description, so optimizing the meta descriptions is crucial.
Best Practices
Add an accurate name for each page
Create separate pages for different products, services, and topics
Stay between 50-160 characters for your Meta Page Descriptions
Stay under 60 characters for your Meta Page Titles
Put important keywords first
Do not overdo SEO keywords. While there is no penalty built into Google's algorithm for long titles, you can run into trouble if you start stuffing your title full of keywords in a way that creates a bad user experience
Give every page a unique title. Unique titles help search engines understand that your content is unique and valuable, and also drive higher click-through rates
Write for your customers. While title tags are very important to SEO, remember that your first job is to attract clicks from well-targeted visitors who are likely to find your content valuable.
Add an appropriate cover image that relates to your content
Put the most important information

in writing

. Using rich content including videos, audio clips, animations, etc. can help to maintain the attention of your site visitors for a longer period of time

but

search engines do not really understand videos, audio, etc. So, use text for important information as much as possible.
Make sure to add alt text with your site's name for your logo on your website. It would also be a good idea to include your website's name in the text somewhere else on that page.
Add heading tags. The H1 tag (a.k.a "heading tag") serves as the title for each page. This tag should be like the headline of a page just like you have a headline on a page within the newspaper, etc. At Lofty, we have already populated the H1 to H5 tags for each page for you. 
How to Use Lofty CMS to Make Changes
To make changes to existing pages in Lofty using the New CMS, do the following: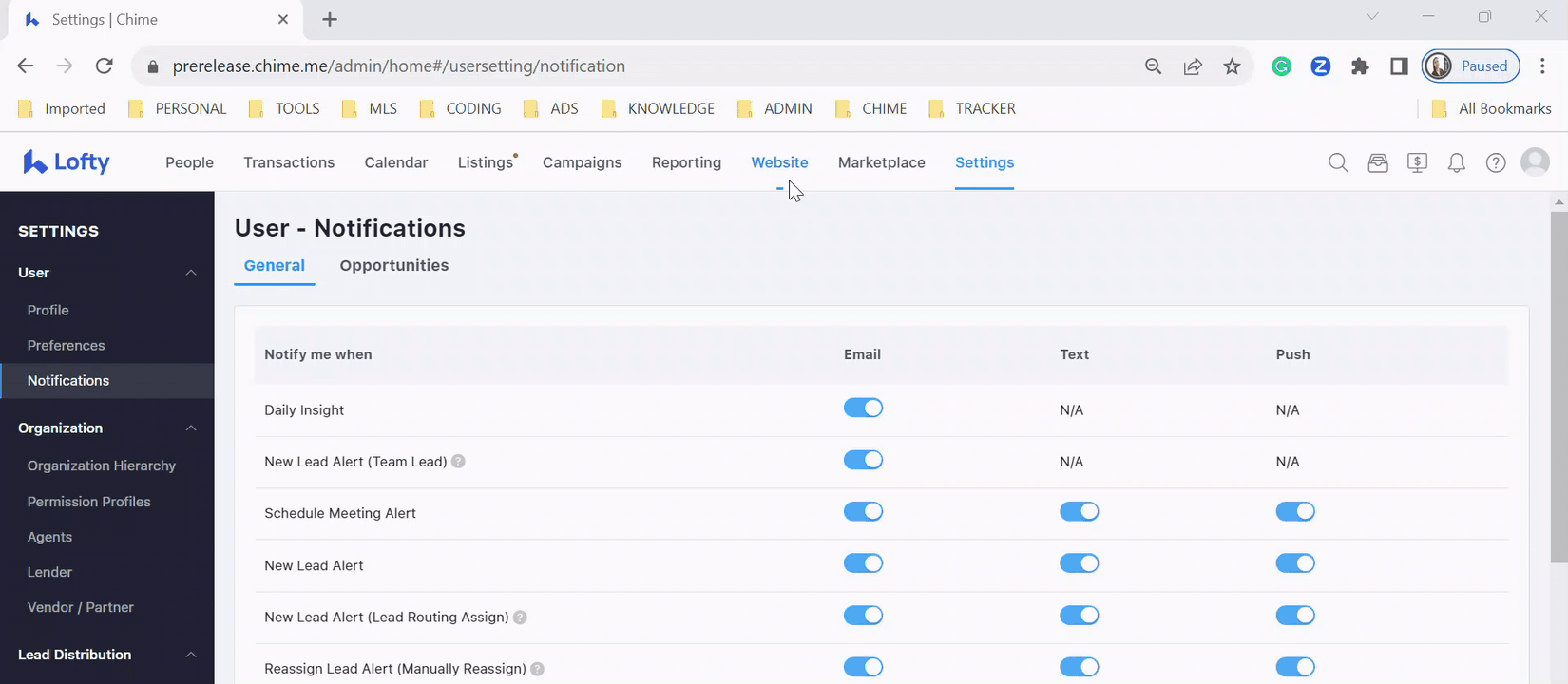 To edit the logo and alt text, please reference the Header.
Start Relevant and Regular Blogging
Blogging, when done regularly and with relevant information, can help boost your SEO rankings. There are many ways you can use blogging as a Real Estate Agent.

You can use blogging to help establish yourself as an area expert, provide helpful information to future residents, or help educate your Buyers and Sellers on buying and selling in today's market. People investigate the areas they are moving to and want to understand what there is to do in the area, where the best places to eat might be, or how walkable the area is.

You can even use blogging to help increase Backlinking which is explained more in-depth in the following section. For example, if you learn about an amazing restaurant in the area, blog about it and let that restaurant know. Chances are, they will use your link and post it to their social media or site to let their audience know they were featured. This is one way to increase your Backlinking. 
To learn how to use Lofty to blog, please reference the following article: Blog Page.
Add Reviews to Your Website
One thing that site visitors will expect to see on your website is reviews of your services and organization. You will want to do your best to meet that expectation by adding reviews to different pages on your website. Learn more about how to do this with the following articles:
Increase Backlinking to Your Site
Backlinks are when you are listed on another site and are especially valuable for SEO. They represent a "vote of confidence" from one site to another. In essence, backlinks to your website are a signal to search engines that others vouch for your content. If many sites link to the same webpage or website, search engines can infer that content is worth linking to, and therefore also worth surfacing on a search engine results page. So, earning these backlinks can have a positive effect on a site's ranking position or search visibility.
Add backlinks to your website on your social media pages, and other real estate websites where you have a profile (Trulia, Realtor.com, brand websites, etc.).
How many sites are currently backlinking to your site and what can you do to increase that number?
Additional Resources
Below are a couple of additional resources to keep in your back pocket. They were created to help you understand the basics of SEO and how it relates to Lofty.
301 Redirects
Setting up 301 redirects is like forwarding your mail after a move. If you are migrating from an old website to a Lofty website, you might have heard about 301 redirects and have a few questions about how they work at Lofty. For all inquiries in this area, please submit a request via your Onboarding Specialist, Customer Success Manager (CSM), or our Support Team (support@lofty.com) for additional assistance.
Please note that all 301 redirects have to be done manually. Because of this, Lofty is not able to do this on an individual, page-by-page basis. If you have pages that you want to be redirected, a request can be submitted to redirect multiple pages to one page on Lofty. In most scenarios, redirecting to your Lofty IDX website home page is sufficient as it keeps site visitors from getting lost.
If you are bringing over your domain to Lofty, you can also work on recreating the same pages on Lofty. This can work but will depend on the page structure that you are trying to create.
If you are concerned about how a large number of "dead links" will affect your SEO, Lofty can help to submit a request to Google to help remove the dead links to avoid potential problems here.
Image and Content Hosting
Though not specifically "SEO," page load time is extremely important for your site's reputation. One question that has been asked before is how images are hosted on Lofty websites. The answer is that this is done via CDN (Content Delivery Network) which improves load speed overall.
To learn more about CDN see What is a CDN? | How do CDNs work?
Questions?
If you have any questions regarding this topic or any others, please reach out to our Support Team via email at <support@lofty.com>, by phone at 1 (855) 981-7557, or by chat with us through your Lofty CRM. 
Related terms: SEO, search engine, indexing, meta, meta tags, site header, page load time