Introduction
In this section, for the Team Owner/Admin, you will be able to view and compare each agent's performance. For an individual agent, you can only view your own performance.
Comparing Performance
In addition to viewing the lead conversion rates between states in the pipeline for each specific agent, which was introduced earlier, the Team Owner/Admin can also view the current cumulative transaction volume for each agent, compared to the assigned goal for him or her, in a bar chart that is ranked from the best to the worst. With the help of the chart at the top of the "Performance by Agent" page, the Team Owner/Admin can compare team performance clearly.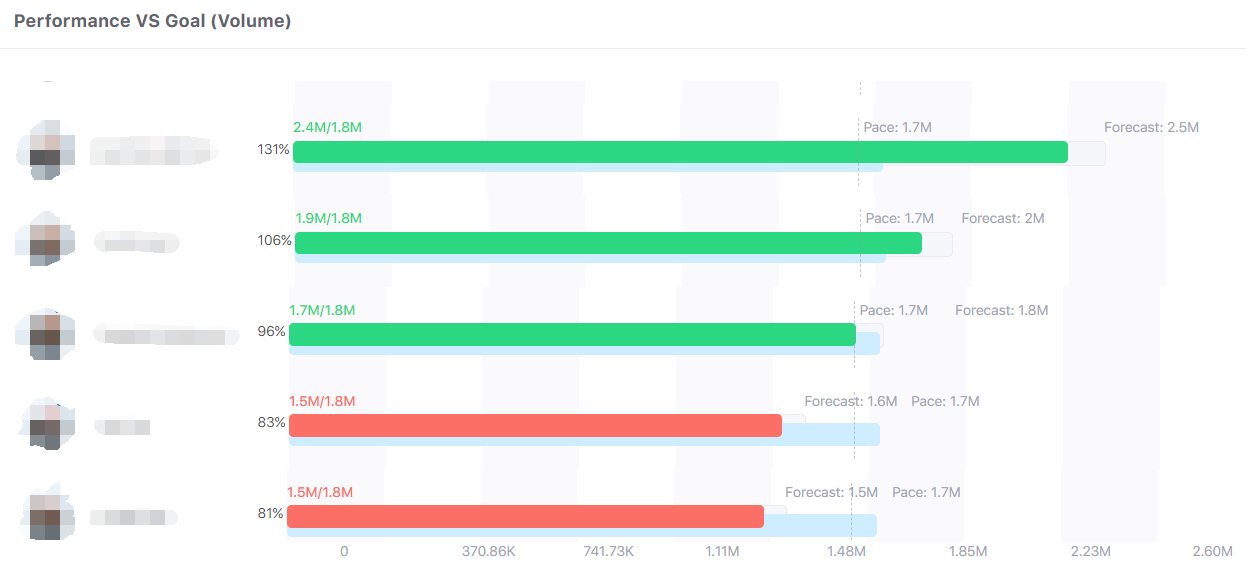 Also, under the bar chart, the Team Owner/Admin will see a linear graph that shows the growing trend from one of the volume, closings, GCI, or revenue for all agents.

If the Team Owner/Admin wants to compare other money types such as GCI and Revenue for each agent, he or she can also click the "Performance Table" right next to the "Overview" button, to do a detailed comparison.

Also, the agents with the top transaction volume, Closings, GCI or Revenue will be shown at the top of the team performance page to be viewed by all team members (under the "Summary" page) in order to encourage each team member.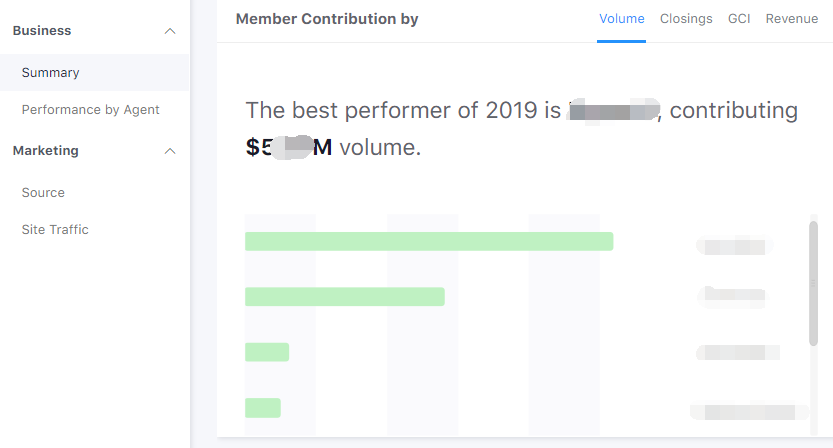 Questions?
If you have any questions regarding this topic or any others, please reach out to our Support Team via email at <support@lofty.com>, by phone at 1 (855) 981-7557, or by chat with us through your Lofty CRM.